After six years of steady growth, new commercial pool construction declined in 2020, principally caused by the effects of the pandemic.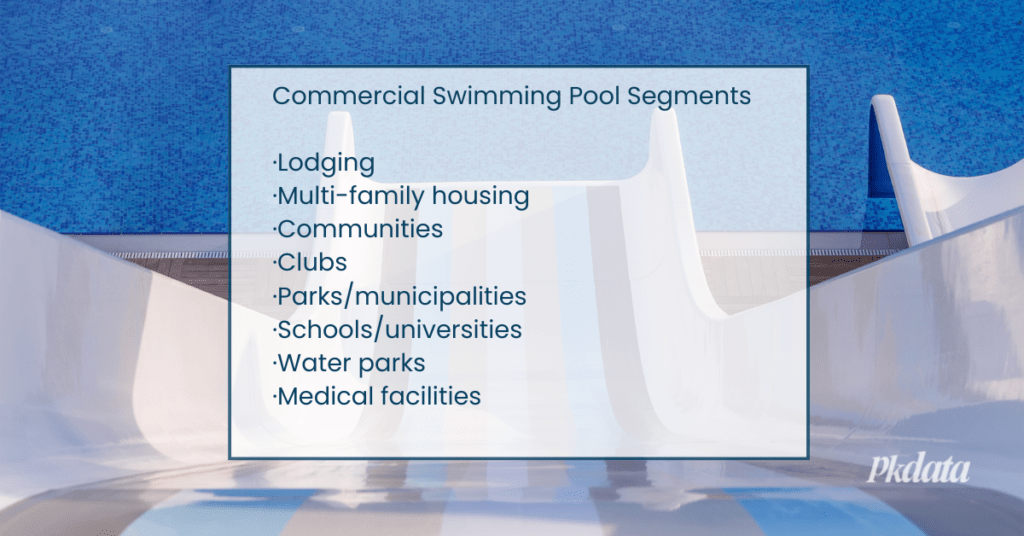 Since many new commercial pools are constructed with an accompanying building or facility, overall economic activity in each market segment is a reliable predictor of associated new pool construction.
In 2020, more than two-thirds of new commercial pool construction was within the lodging (hotel/motel) and multi-family (apartment) segments.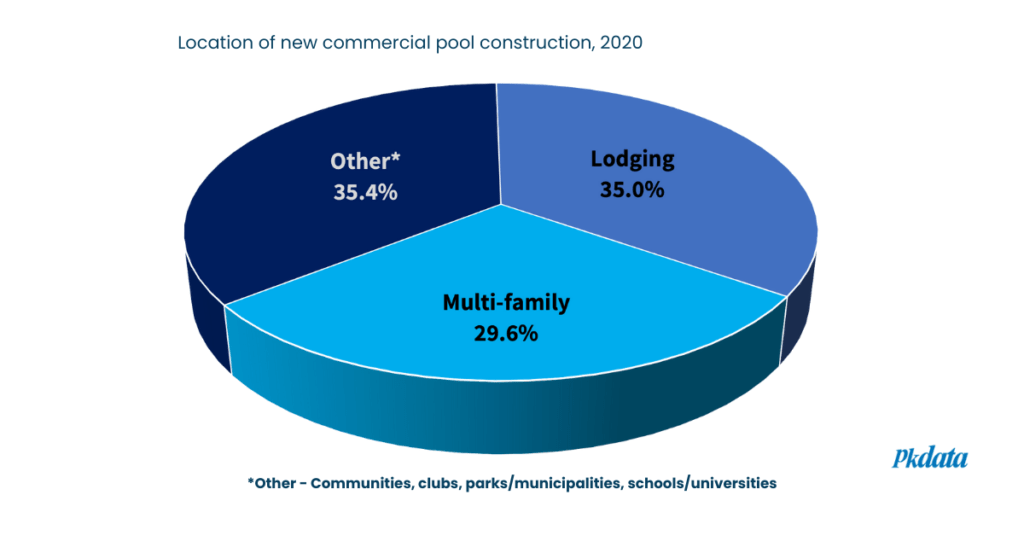 Market growth was mixed for these two segments in 2021. The lodging industry saw another year of significant decline while multi-family apartment construction experienced substantial gains. A brief look at each segment follows.
Lodging construction spending in 2021 was down almost 36% from 2020 and about 45% from 2019 before the pandemic. Deterioration of hotel and motel construction significantly impacts commercial pool construction since lodging generates many new units. As a result, the number of pools added in this sector was down in 2021, and it will likely take several years to return to pre-Covid new construction volumes.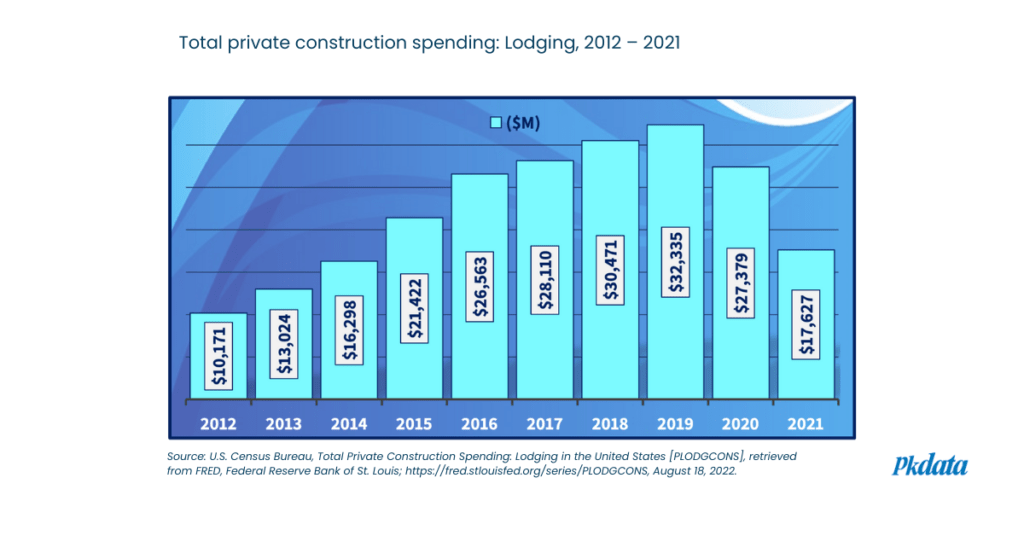 Multi-family construction starts were up more than 21% in 2021, following the 3% decrease in new apartment builds in 2020, which was not surprising considering the pandemic. Based on this segment's strong growth, the volume of new commercial pools in apartment complexes increased during 2021.