Pkdata's comprehensive analysis of the Hot Tub industry, which was recently published, sheds light on various intriguing aspects of the market, especially as the industry is gradually recovering from the many lingering effects of the pandemic.
During 2022, hot tub dealers refocused efforts to actively sell and differentiate their products from competitors
The soaring demand for hot tubs throughout the pandemic resulted in a scenario where available hot tubs in stock were rapidly depleted without extensive selling efforts. With average order delivery times of six months for a new hot tub during 2021, many customers were not overly selective and grateful to get a new one, happily accepting any available unit, even if it didn't perfectly match their preferences or requirements.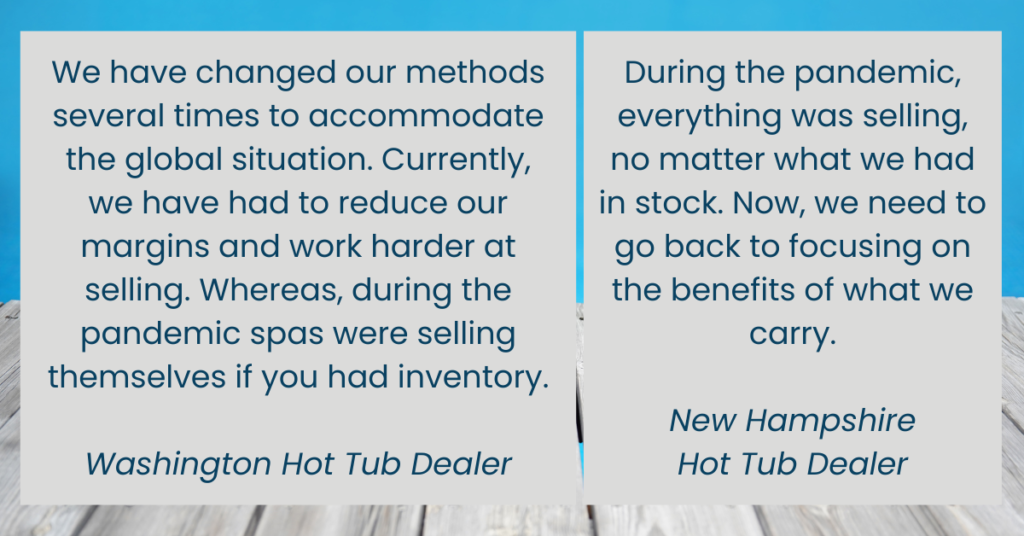 The average retail price of a new hot tub has increased more than 35% since 2019, before the pandemic
There was a significant surge in hot tub prices from manufacturers, driven by constrained supply resulting from shortages in raw materials and parts and difficulties securing skilled labor. Consequently, dealers and retailers passed on these manufacturer price increases and elevated labor and shipping costs to customers purchasing hot tubs.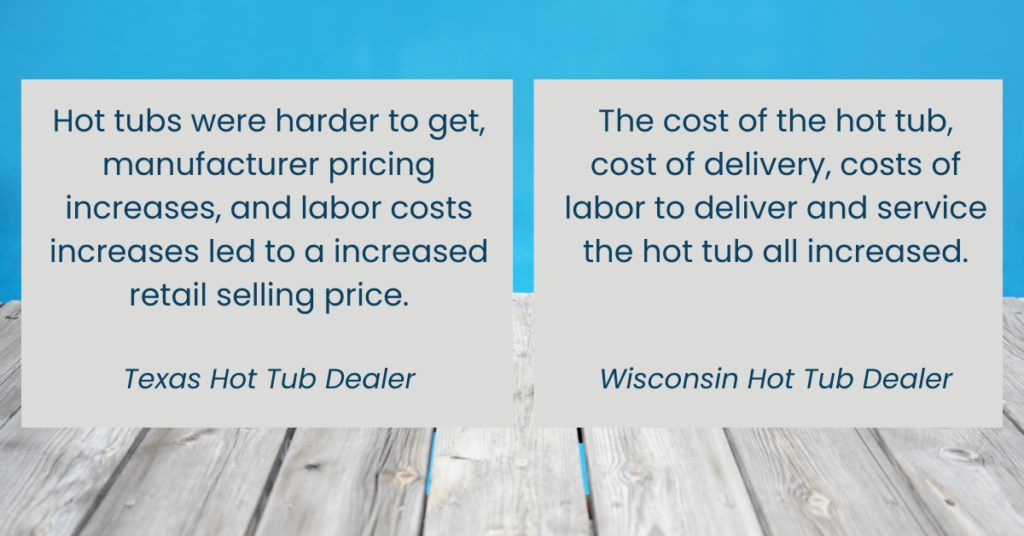 Hot tub owners report a high level of satisfaction with hot tub ownership
An indirect gauge of hot tub owner satisfaction is how likely current spa owners would recommend purchasing a hot tub. Almost two-thirds of current hot tub owners surveyed were "likely" to recommend purchasing a hot tub.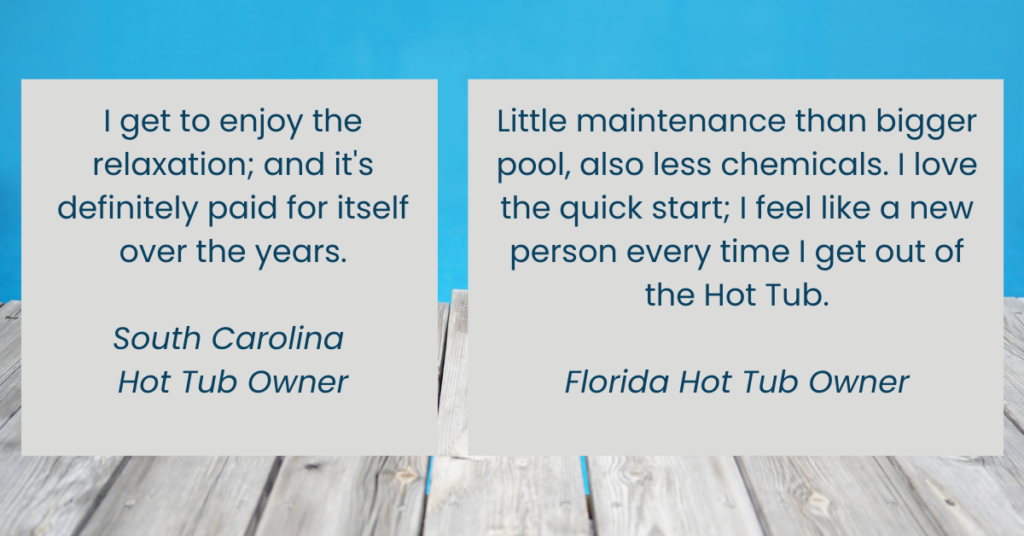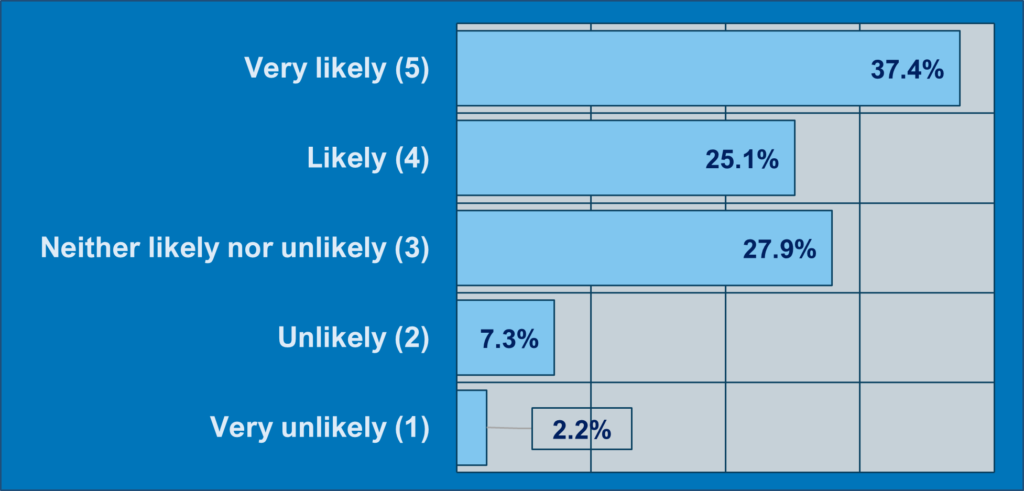 If you require further details on the Hot Tub Industry, feel free to get in touch. Our latest report comprehensively analyzes all market aspects, incorporating findings from two new surveys conducted among hot tub dealers and owners. Look at the Table of Figures to access details on data in the report; however, we have a wealth of additional information available should you not find what you need.