After the record-setting growth of residential inground pool construction during 2020, the question remains, will the unprecedented demand continue?
We've talked to pool builders throughout 2021, and most report they are flooded with requests but challenged by continued complications with access to labor, materials, and equipment. Consequently, the length of time to build a pool is much longer than before the pandemic and is also more expensive. But the demand remains – more people are working from home and investing in their properties.
Pkdata continually gathers pool construction permit data from jurisdictions across the country. We use this information in conjunction with our builder surveys to analyze and estimate total new pool construction activity. Our analysis of new monthly pool permits through September 2021 demonstrates overall applications for new inground construction remain strong in 2021.
As reported in our YE 2020 Residential Report, barring any other significant unforeseen circumstances, the forecast for new pool construction for the next five years (2021 – 2025) is favorable. While we wait to assimilate the final permit and builder year-end numbers, preliminary estimates are on target with our earlier predictions. However, they are subject to adjustment after the complete final numbers are available.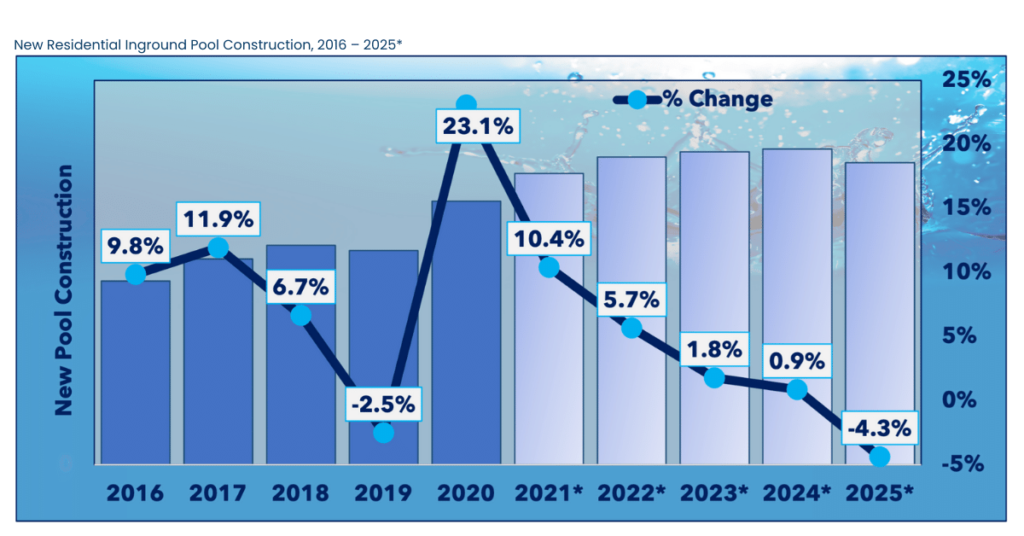 "Big Four" Sample 2021 Permit Data
Permit data from the big four pool states of California, Arizona, Texas, and Florida demonstrate overall growth but less than the almost 24% average increase in 2020 over 2019. The charts below provide sample comparative permit data for 2019 – 2021 for key markets in the Sunbelt States.
Average permit growth for San Diego, Sacramento, and Sonoma, and Bakersfield was about 35% in 2020; however, growth was down to about 1% in 2021.
While growth has slowed in 2021, new permits remained much higher than pre-pandemic numbers in 2019.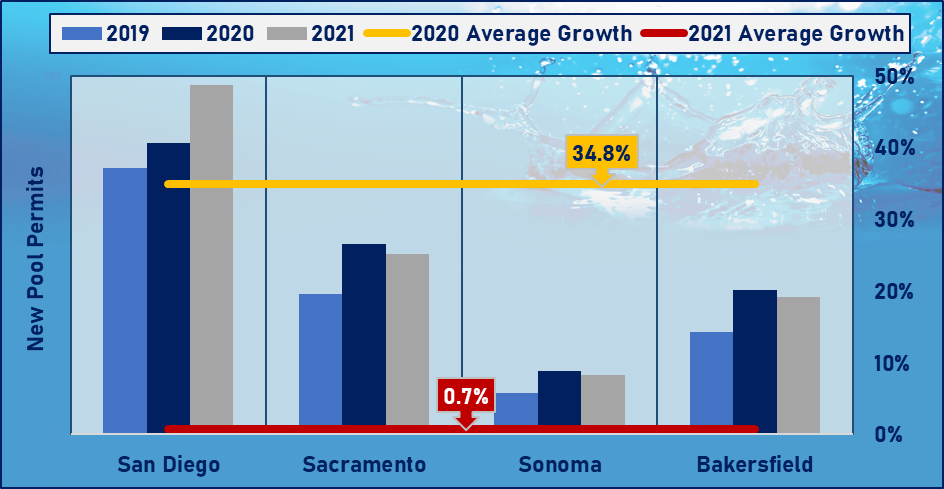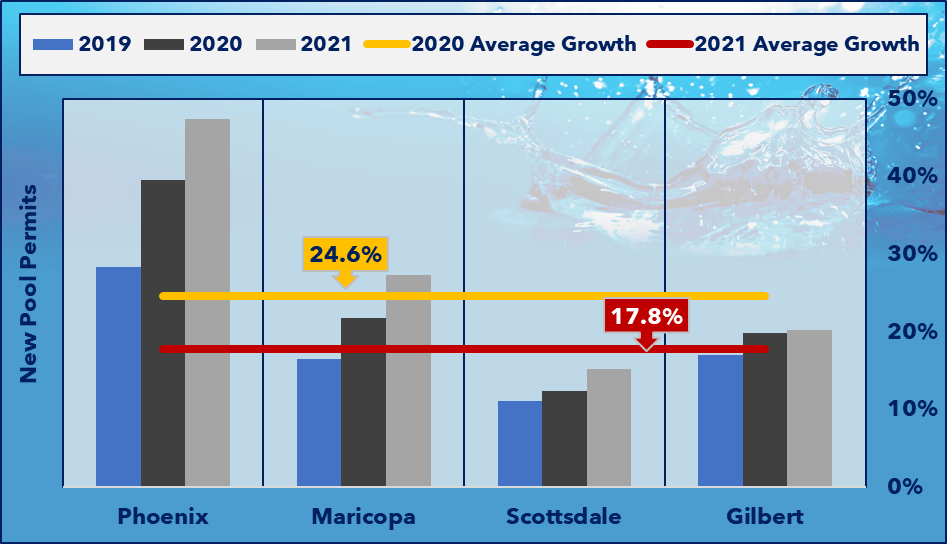 Permit data for crucial markets in Arizona showed new pool construction activity remained strong in 2021, with an almost 18% increase in permit requests.
New permits in Phoenix, the largest market in Arizona, are robust, with a more than 20% increase through September in 2021.
Through September 2021, permit activity in major markets in Texas was up about 9%. Less than the 36% increase in 2020 over 2019, nevertheless steady growth in all areas.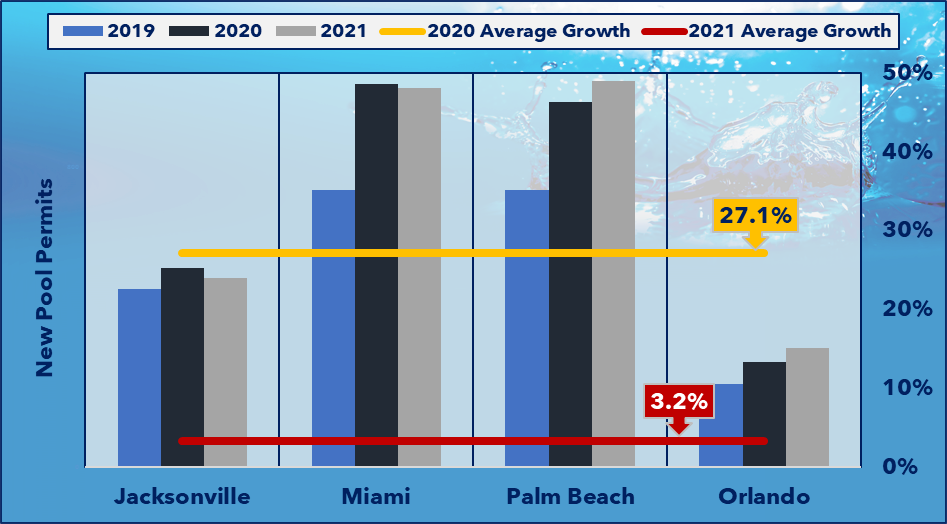 Through September 2021, permit applications have slowed in Florida from 2020 but remain above 2019 figures.
As we wrap up another exciting year for the pool industry, Pkdata is researching all pertinent data, from permits to supply chain issues, to provide a complete analysis of the residential pool market and its components. Stay tuned as we finalize the numbers and impact of business in 2021!